The long awaited Minna no Golf 6 update version 1.04 will be coming next week on May 7th… The update will include:
Grade System Real Tournaments.
Online Game Room Creation.
Daily Tournament Format Change.
Grade Tournaments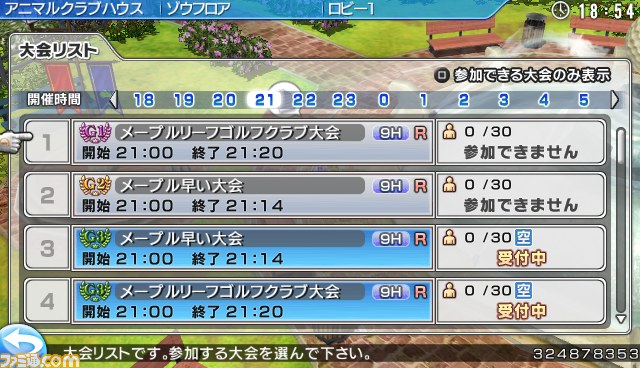 Those familiar with Minna no Golf Online will be right at home with the Grade System of Real Tournaments.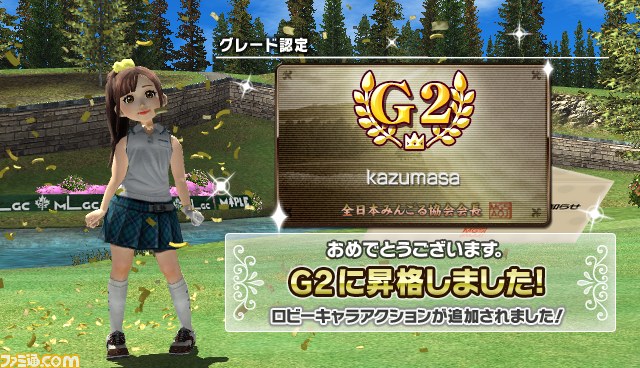 Complete and advance to the next grade to compete with the strongest golfers in your grade… If things don't work out you'll just drop back to the previous grade.
Game Room Creation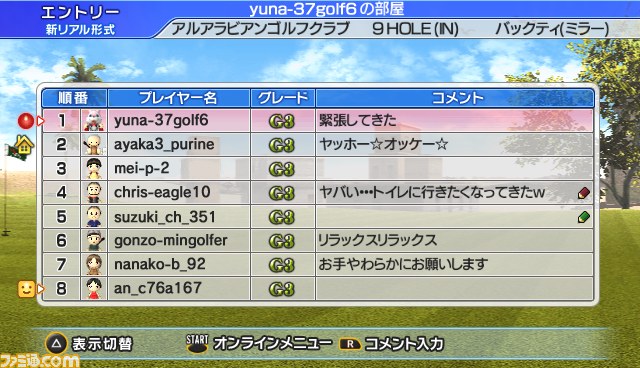 Create Real Tournament Game Rooms with support of up to 8 players per room… Practice with your friends and have a great time without worrying about messing up a good score.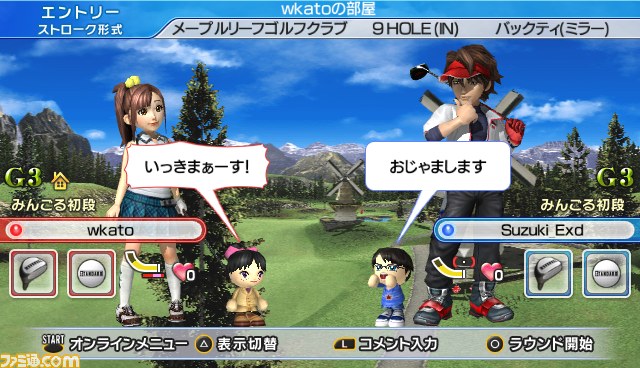 Create a Stroke or Match Game Room where you and your friend can play together and watch each other play. Stroke will only support 2 players though… Voice chat is available in Game Rooms.
You can create rooms and set two rules, game speed, handicap, entry restrictions and a owner message.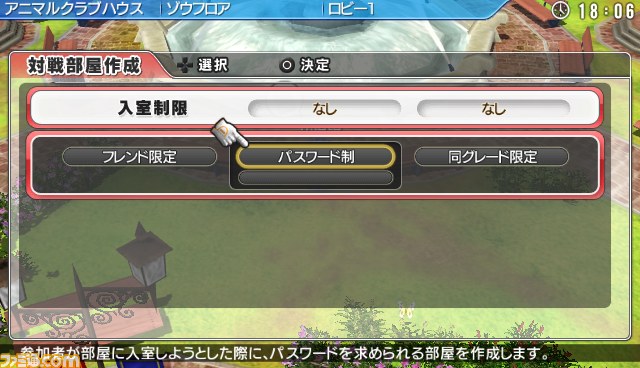 Entry restrictions now also allow a Password Only restriction, I will probably be using that quite a bit…
Daily Tournament Format Change
The format of the current Daily System is that there is three tournaments per day with the results given at the next day… The new format will now follow more closely to a professional golf tournament system, where everyday you compete in one tour and the results are given out at the start of the next week.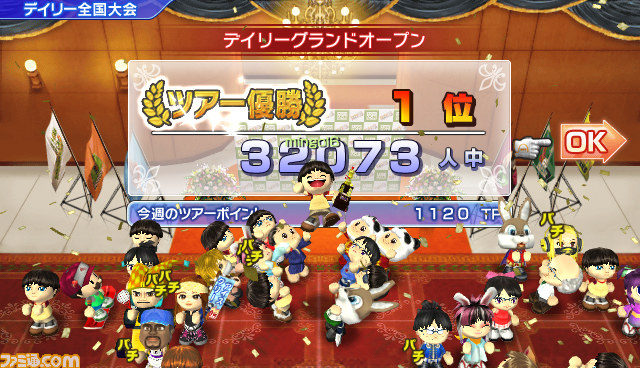 So there will now be one tour per day from Tuesday to Sunday and the results for the Weekly Champion is given out on Monday. You will still receive a Daily Result but your Tour Points for the week will determine if you were the Champion of that Week.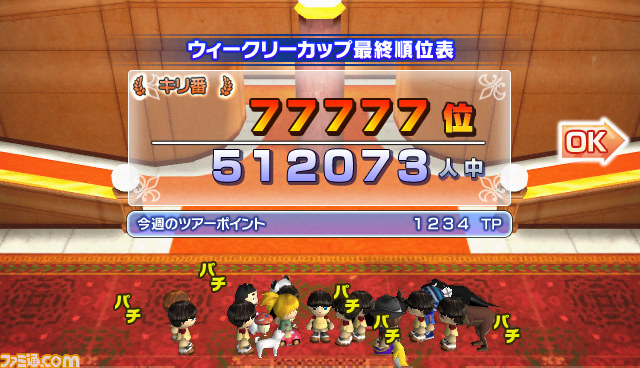 Special results screens are displayed for players who roll on good numbers… Such as Top 10, 1000, 10,000 or 7,777 etc.
Update Schedule
Version 1.04 will be arriving next Monday May 7th from 10:00 ~ 15:00 Japan Server Time.
Source: 『みんなのGOLF 6』のアップデート1.04が5月7日に実施――"対戦部屋"などオンラインモードがより充実